Event Calendar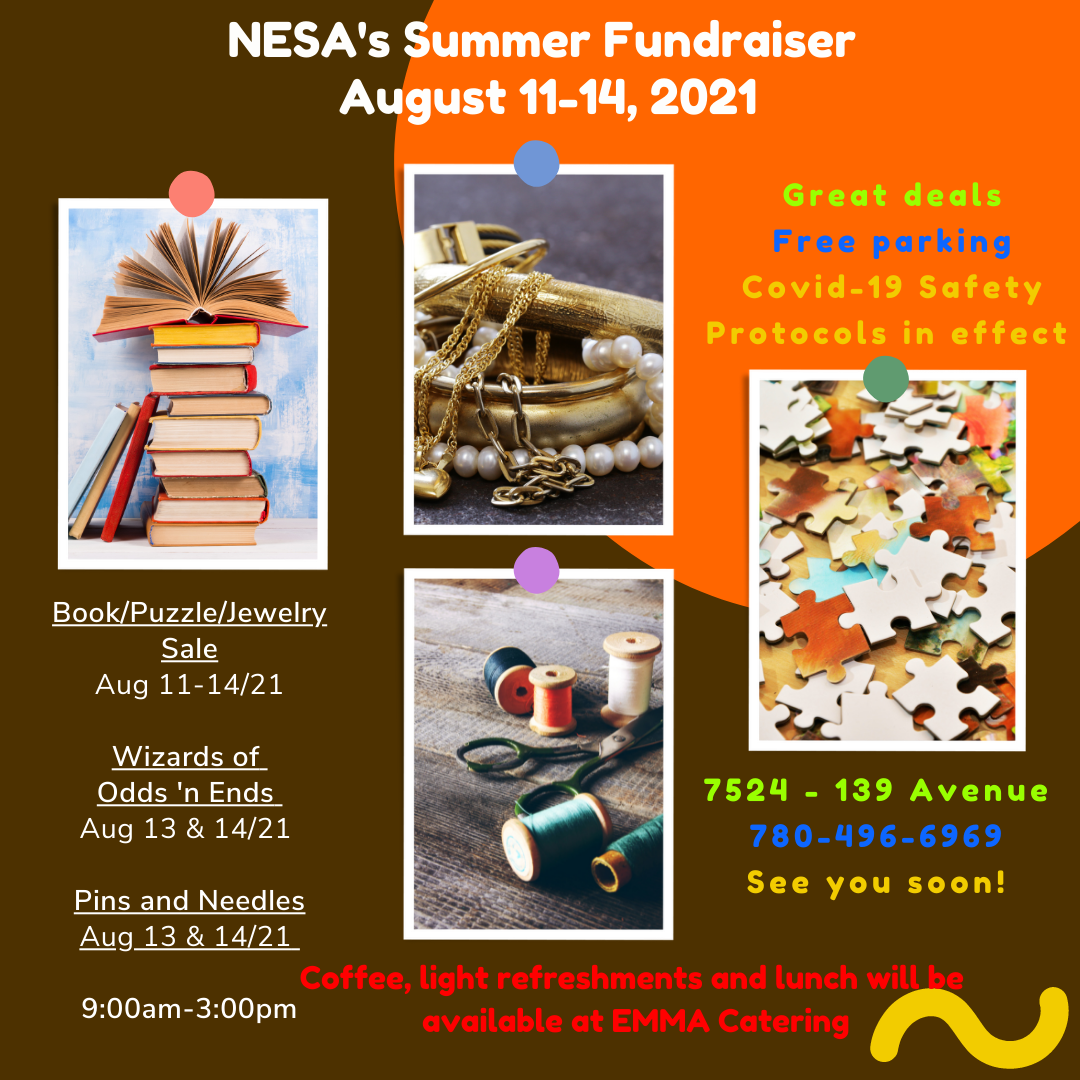 The North Edmonton Seniors Association is excited to announce that it is having another fundraiser this summer! Join us for a book, puzzle and jewelry sale on Wednesday, August 11 to Saturday, August 14 from 9:00am-3:00pm and browse through our wide selection of items!
Additionally, our fundraising clubs, the Pins and Needles and the Wizards of Odds 'n Ends will be selling their one of a kind items throughout the week too - we hope you will be able to join us and check out these amazing creations!
EMMA Catering will be serving coffee, light refreshments and lunch too so be sure to come on by and say hello!