Event Calendar
You'll always know what's going on with our organization.
Just bookmark this page and check back often for the latest programs and events.
Please Note: Tickets purchased for any events are a final sale and no refunds will be issued unless the event is cancelled. Thank you for your understanding and for supporting the North Edmonton Seniors Association.
28
29
30
Mar 31
Apr 1
2
3
Wednesday, March 17, 2021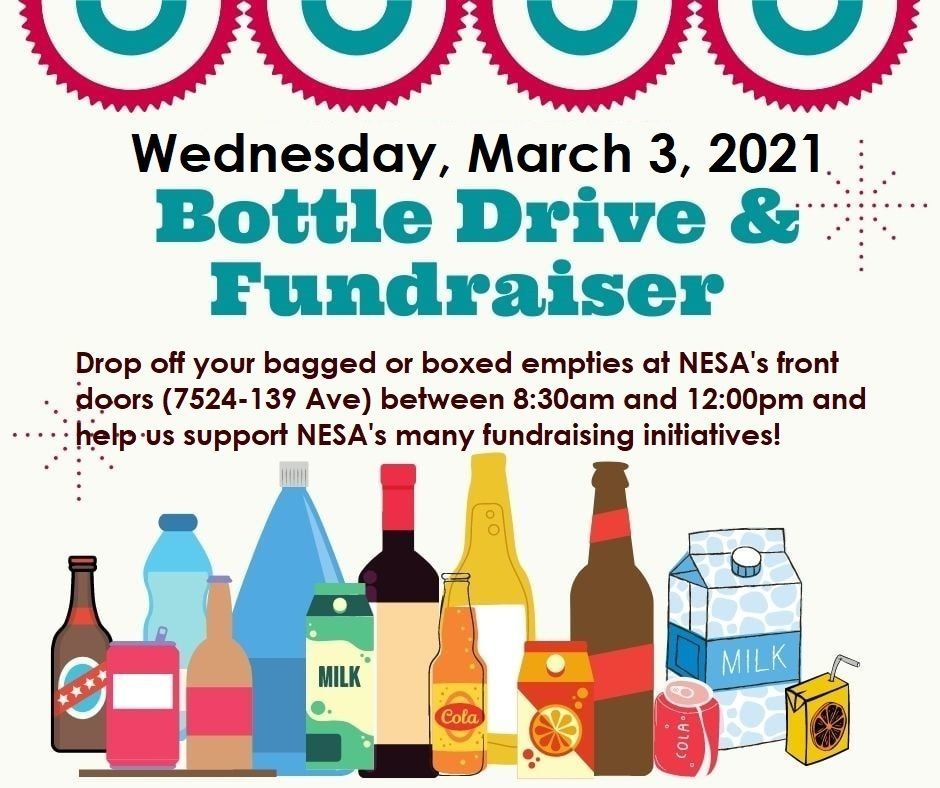 Save the date for NESA's upcoming bottle drive! Come on by NESA on Wednesday, March 3/21 between 8:30am and 12pm and drop-off your bagged or boxed recyclables and help support our seniors recreation community! Your empties are full of opportunities for us!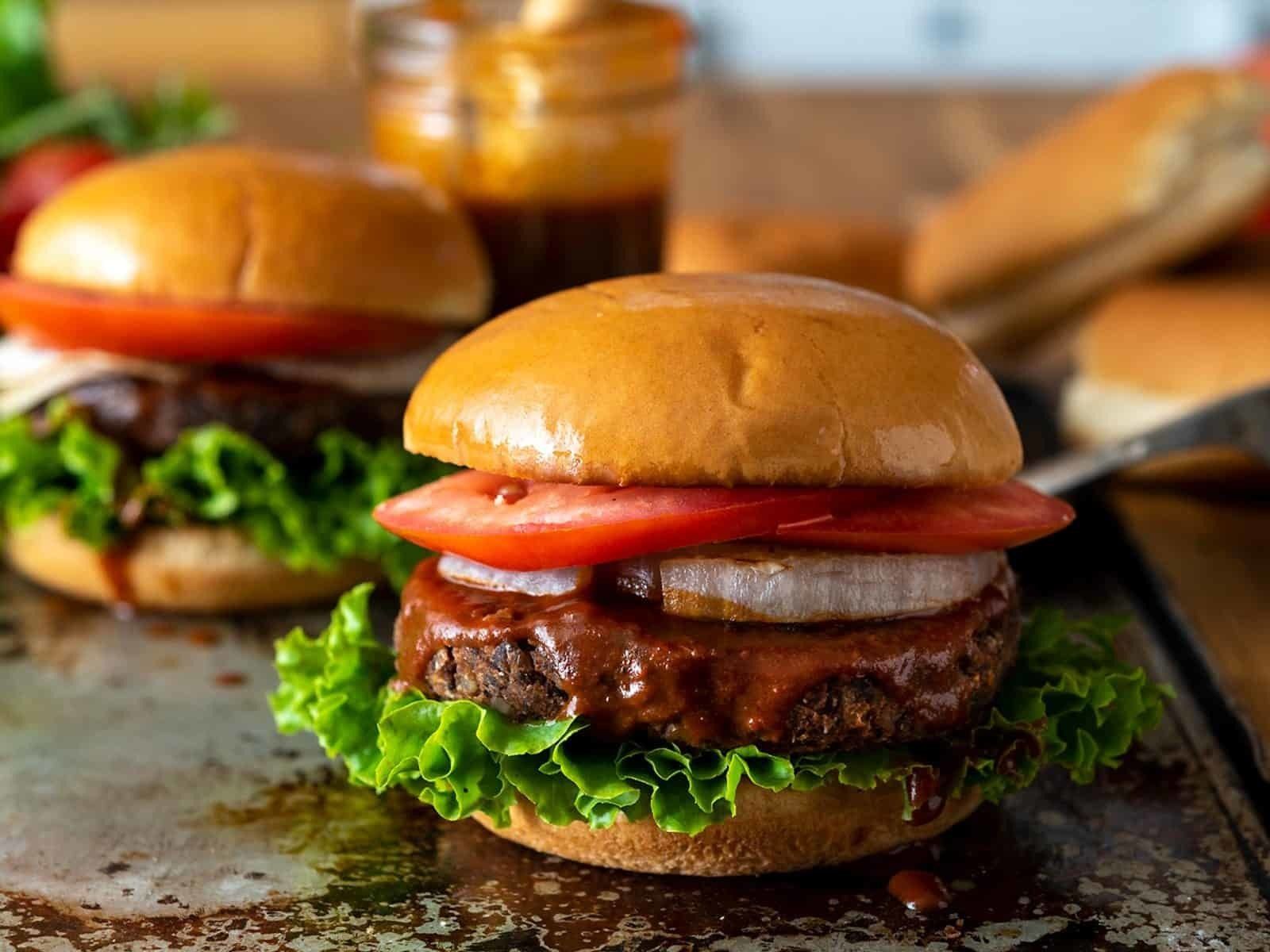 Bring your empties to support the North Edmonton Senior Association bottle drive on Wednesday, March 3, 2021 and then stop by for a delicious BBQ lunch between 11:30am to 1:00pm! For only $8 you can enjoy a Hamburger, Coleslaw and Potato salad with your choice of Coffee or Tea. The BBQ will be in front of the EMMA Catering side doors. Call EMMA Catering today to reserve your spot for this outdoor feast - reservations are required by 4:00pm on Monday, March 1, 2021.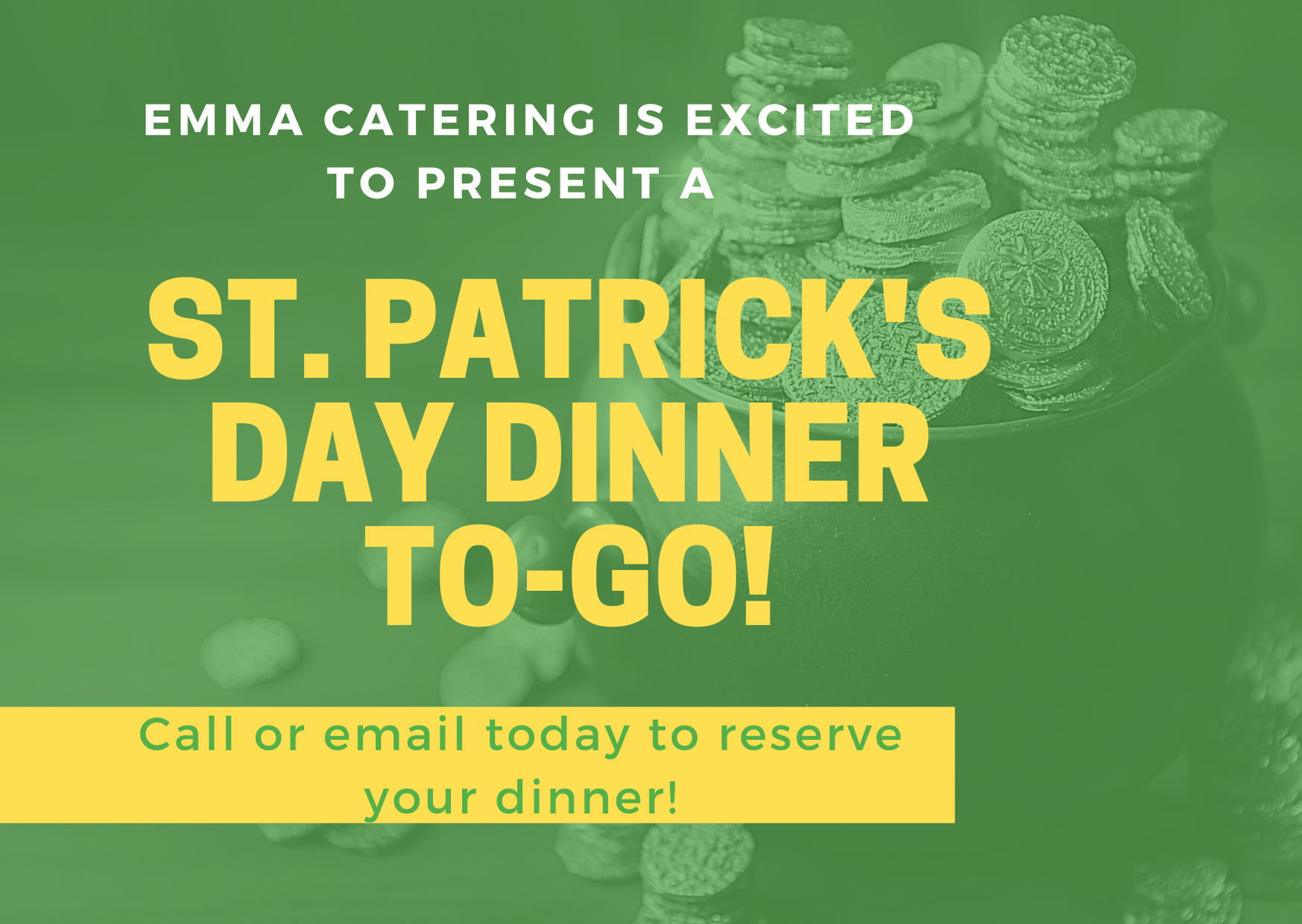 Let the professionals take care of making your family a St. Patrick's Day dinner! This pre-made dinner includes:
Dill Pickle Soup/ Beef Stew/ Potatoes with Spinach/Hot Vegetables /Cabbage Salad with Oil and Vinegar/Soda Bread/ Pistachio Square
Only $25 per person. Pick up is Wednesday, March, 17, 2021 between 4:30pm and 5:30 pm at the EMMA Catering Door. Orders must be placed by Friday, March, 12, 2021.