Call or Visit The North Edmonton Seniors Association Today!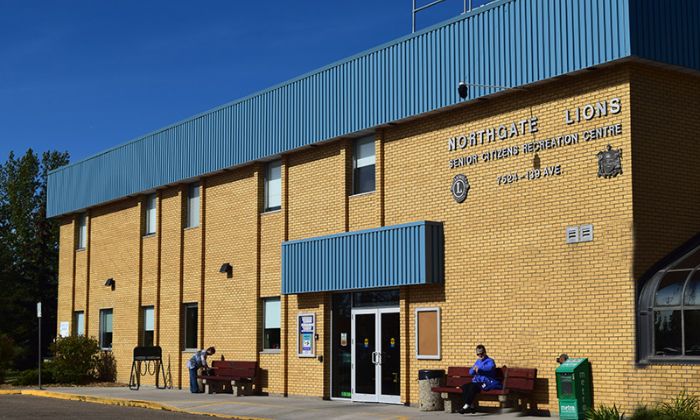 Building Location:
7524 - 139 Avenue NW
Edmonton, Alberta
T5C 3H7
Hours of Operation [Effective June 14, 2021]:
Monday: 8:15am-3:00pm
Tuesday: 8:15am-3:00pm
Wednesday: 8:15am-3:00pm
Thursday: 8:15am-3:00pm
Friday: 8:15am-3:00pm
**Hours are subject to change - please check online for updates or call 780-496-6969 for more information **
We are closed on weekends and all statutory holidays.
Telephone Contact Information:
(780) 496-6969 [Office]
(780) 496-4707 [Fax]
Please Note: Ample free parking is available and our facility is wheelchair accessible, with an elevator available to access our second floor. We also offer hearing loops at the front desk and cafe counter to assist those who use hearing aids. We also host free wifi for our recreation centre patrons. 
Questions, Comments, Suggestions - Feel free to leave NESA a message!