Event Calendar
M & M Food Market Fundraiser and Prize Giveaway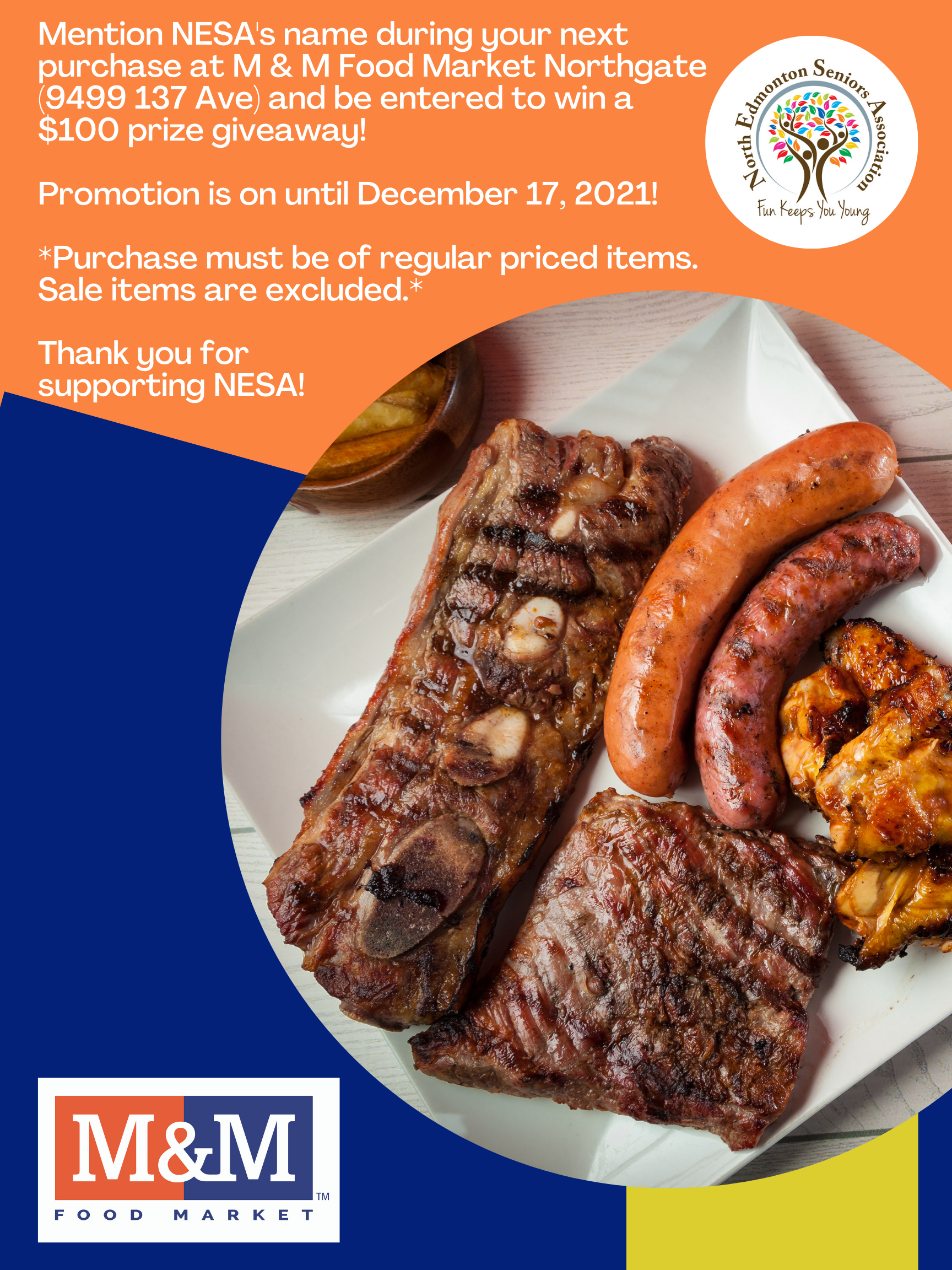 Do you have family and friends who are not members but want to support NESA? Simply shop at the Northgate M & M Food Market (9499-137 Avenue) and when you pay just tell the store associate that you are a NESA member or a friend of our community and 15% of your order will be credited back to NESA!! (Please note that this is not valid on sale items).
Special Prize Giveaway Promotion! Mention NESA's name during your next purchase at M & M Food Market Northgate and be entered to win a $100 prize giveaway! Promotion is on until December 17, 2021!
*Purchase must be of regular priced items. Sale items are excluded.*
Thank you for your support!!!