Event Calendar
Seniors' Week Health and Wellness Fair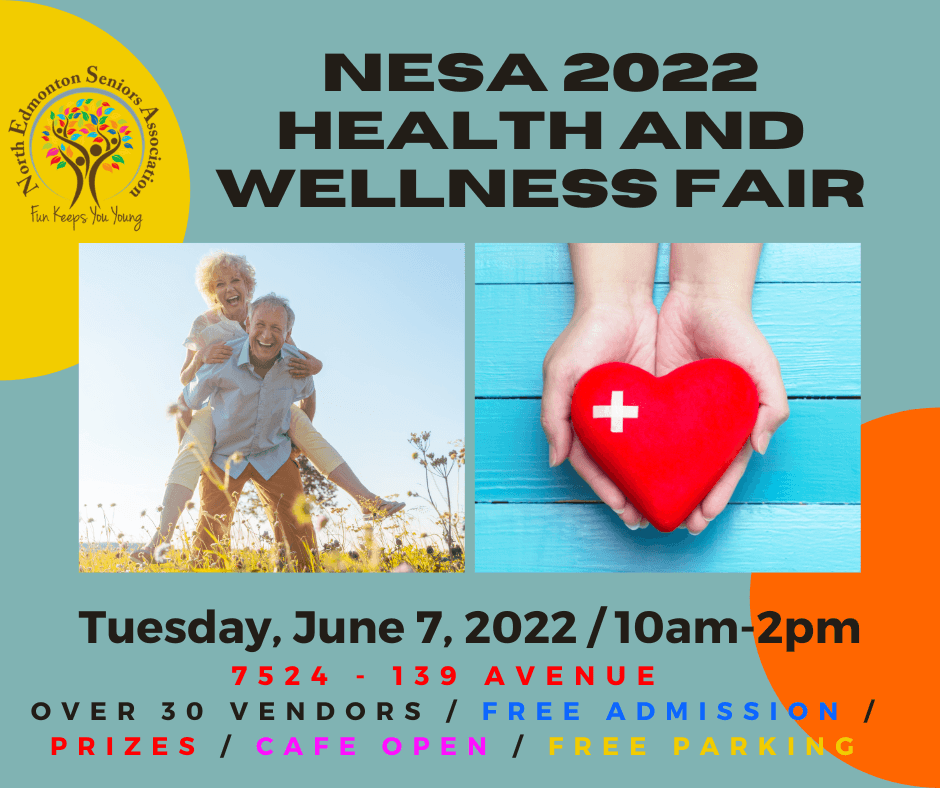 NESA's Health and Wellness Fair is back and scheduled during Seniors' Week! Visit us on Tuesday, June 7, 2022 from 10am-2pm as we celebrate and promote all things seniors! During this time you will have the opportunity to meet with various vendors who are here to share a variety of information and resources about housing, legal, health and wellness products and services, and so much more!
Admission and parking are free and we welcome all! We look forward to seeing you there!
Interested in being a vendor? Call the Outreach Coordinator at 780-414-8790 for more information!