Event Calendar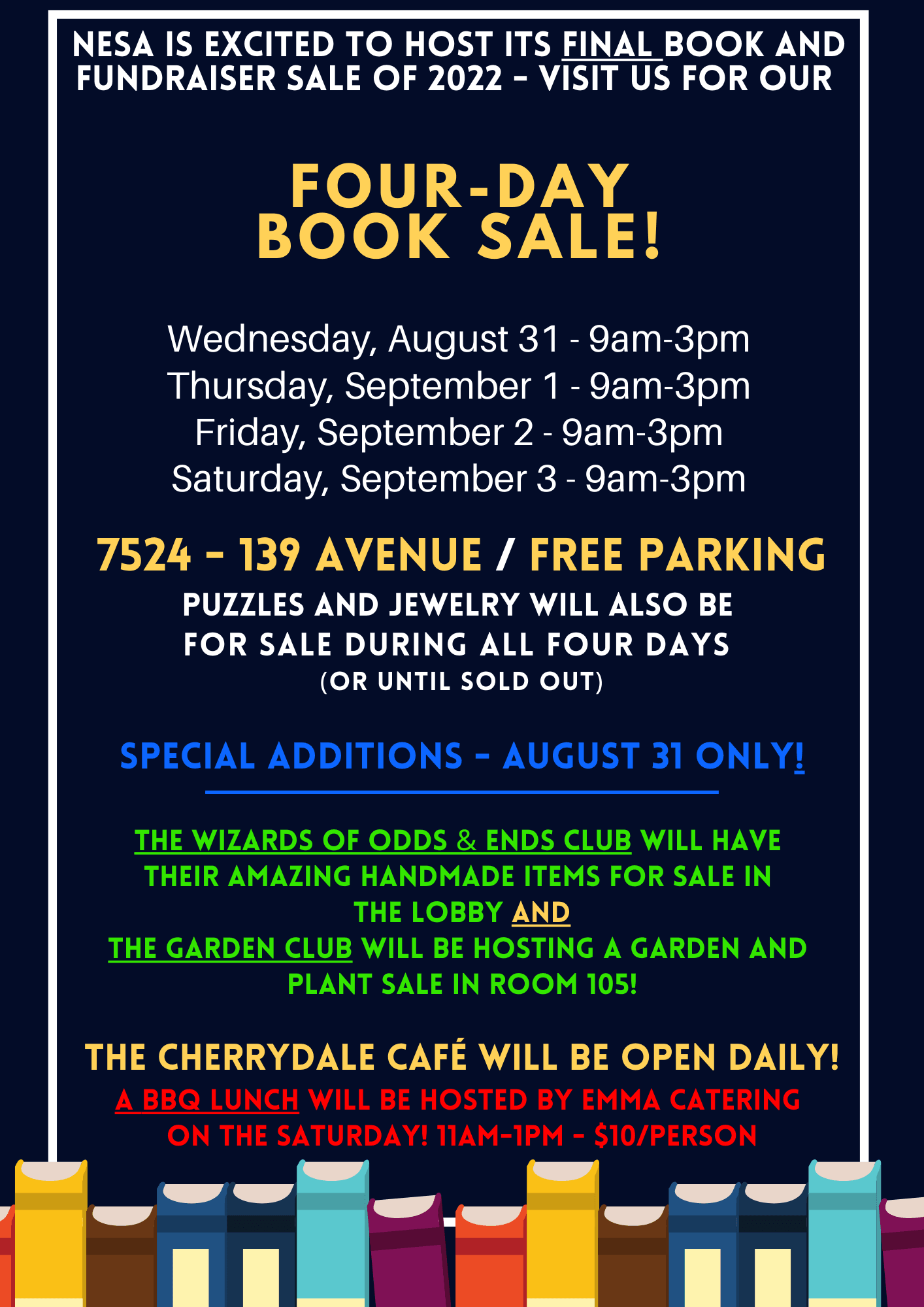 The North Edmonton Seniors Association is excited to announce that it is having another multi-day book sale fundraiser!
This will be the FINAL BOOK SALE of 2022 so be sure to stop by and stock up on your favorite authors!
Join us for this sale on Wednesday, August 31 to Saturday, September 3 from 9:00am-3:00pm and browse through our wide selection of items!
The Cherrydale Café will be open regular hours during the sale so come on by for a great book sale and some delicious treats! On Saturday, September 3 they will be hosting a bbq between 11am-1pm so be sure to stop by for some gourmet grilled goodies! $10/person.
On Wednesday, August 31, 2022 from 9am-3pm, the talented Wizards of Odds & Ends will also be selling their one of a kind handmade items and the Garden Club will be selling their garden harvest and plants so be sure to come and check out this sale!
Please note that this is a cash only event (we do have an ATM on site!).
We look forward to seeing you soon!