Event Calendar
Murder Mystery Show and Dinner at NESA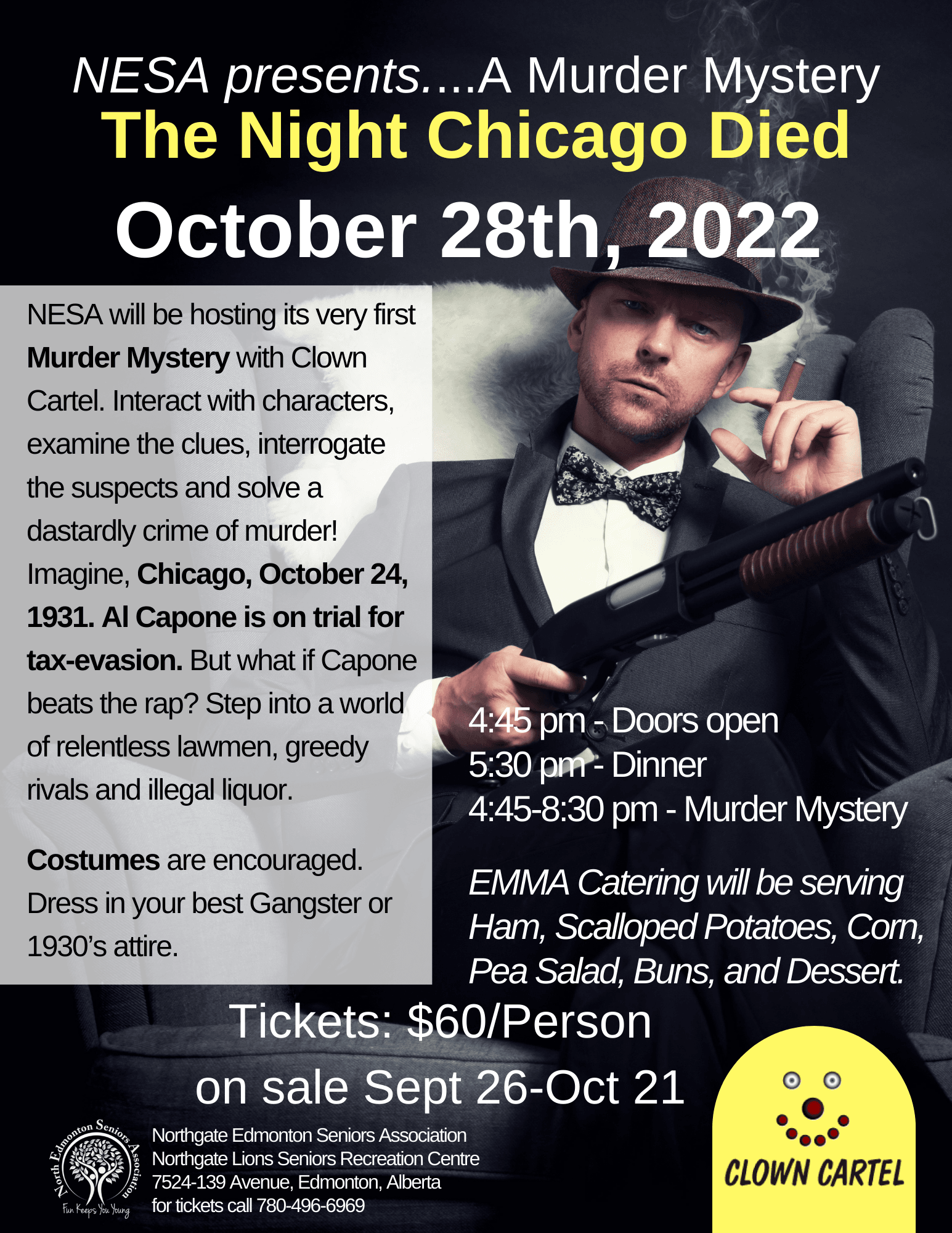 NESA will be hosting its very first Murder Mystery with Clown Cartel. Interact with characters, examine the clues, interrogate the suspects and solve a dastardly crime of murder! Imagine, Chicago, October 24, 1931. Al Capone is on trial for tax-evasion. But what if Capone beats the rap? Step into a world of relentless lawmen, greedy rivals and illegal liquor.
Costumes are encouraged. Dress in your best Gangster or 1930's attire.
Tickets are $60 per person and will go on sale beginning Monday, September 26, 2022 through to and including Friday, October 21, 2022 at 4:00pm.
*You don't have to be a member to buy tickets to this event, ALL are welcome!