Event Calendar
You'll always know what's going on with our organization.
Just bookmark this page and check back often for the latest programs and events.
Please Note: Tickets purchased for any events are a final sale and no refunds will be issued unless the event is cancelled. Thank you for your understanding and for supporting the North Edmonton Seniors Association.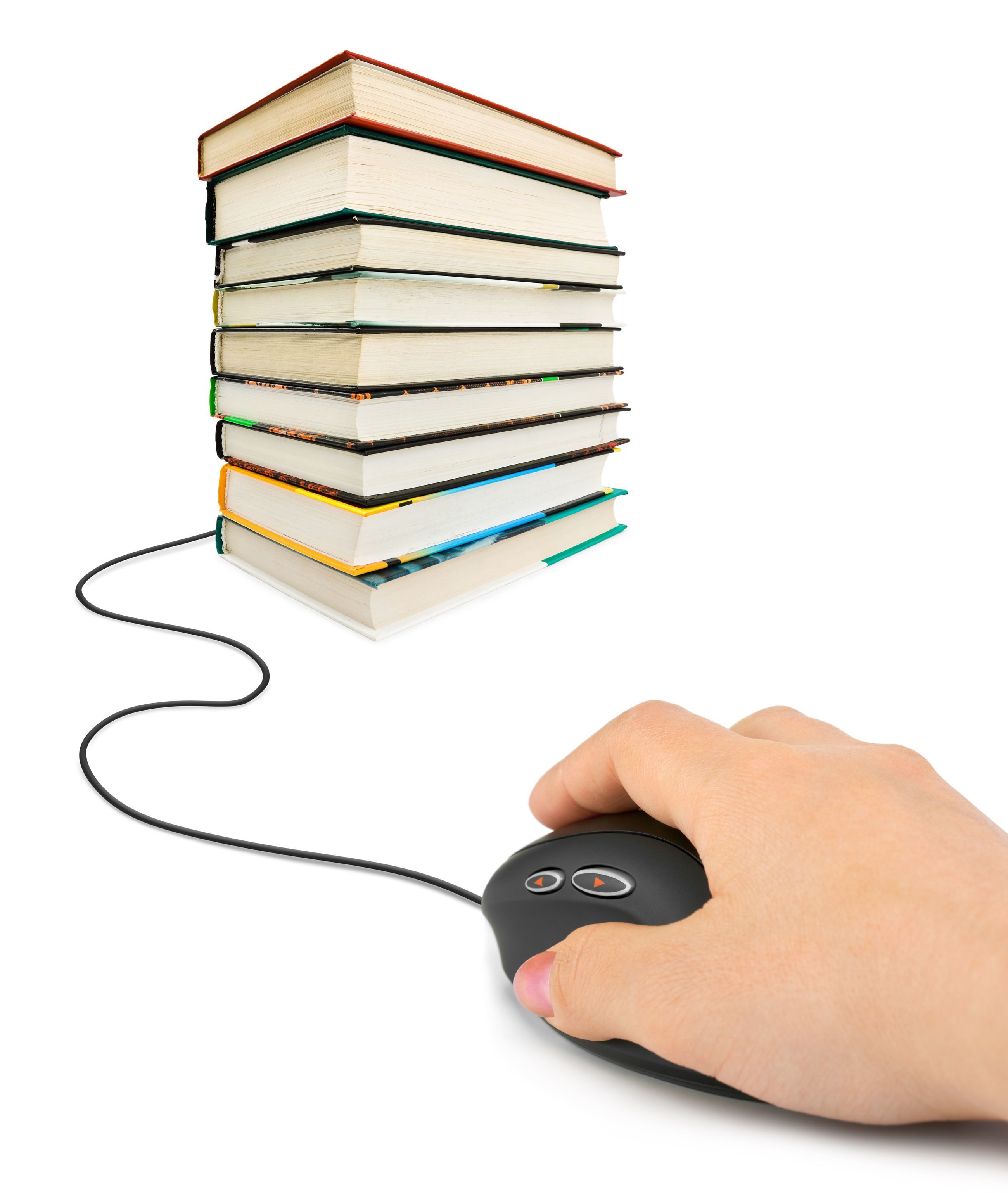 Looking to stock up on some books from your favorite author(s)? Put in a custom order today by visiting the link below to submit your requests. Our team of volunteers will contact you once they have reviewed your order and confirm what inventory is available. Thank you for supporting our book sale fundraiser!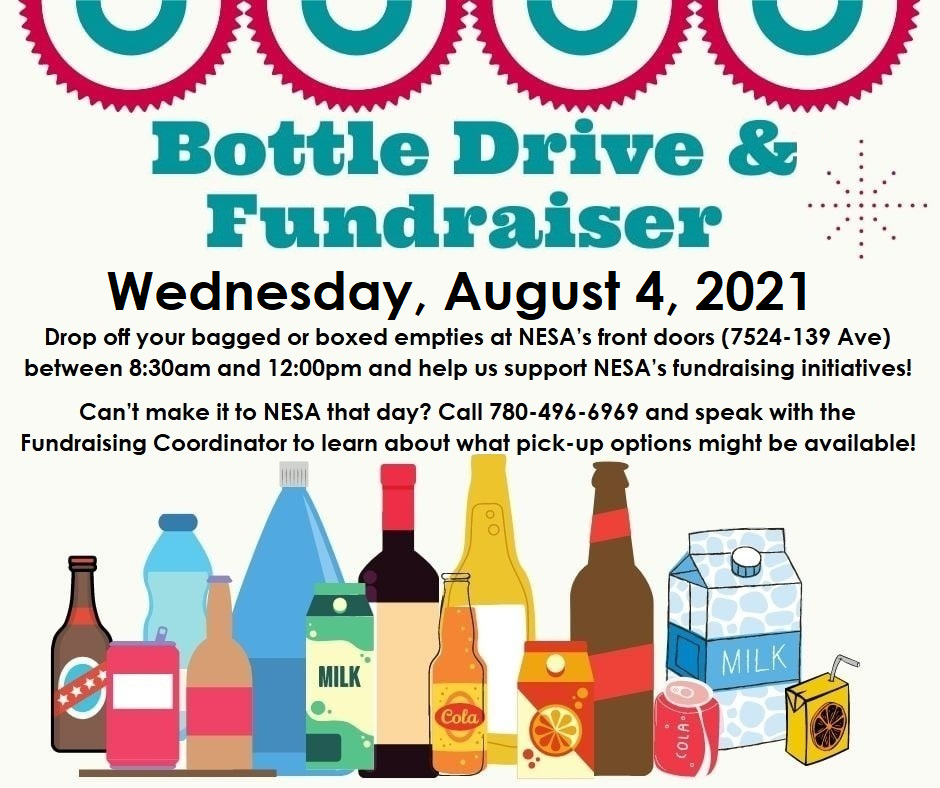 Save the date for NESA's upcoming bottle drive! Come on by NESA on Wednesday, August 4/21 between 8:30am and 12pm and drop-off your bagged or boxed recyclables and help support our seniors recreation community. Your empties are full of opportunities for us!
Unable to make it in on the morning of August 4? Contact our Fundraising Team at 780-496-6969 to make arrangements to have your empties picked up. Thank you for supporting the seniors!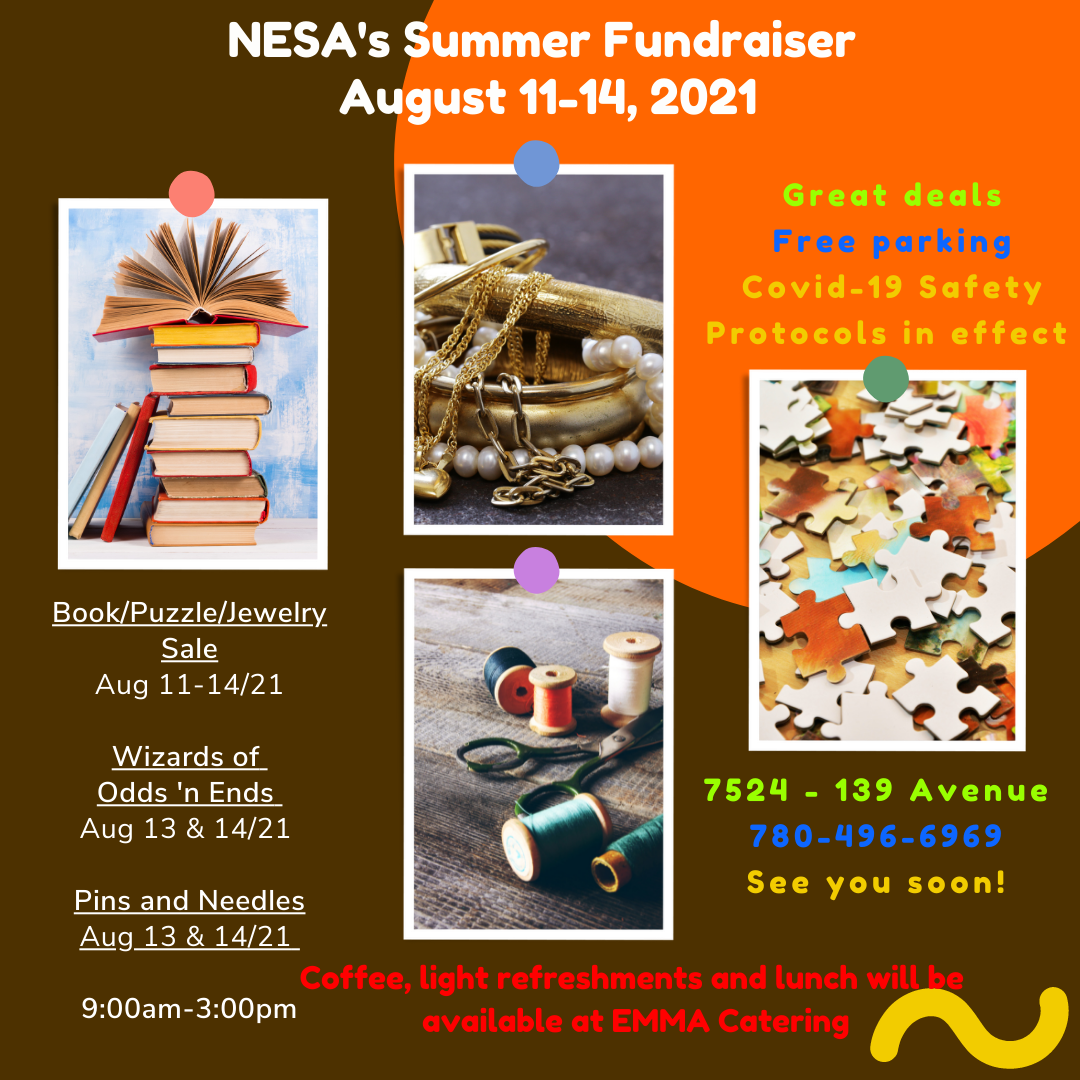 The North Edmonton Seniors Association is excited to announce that it is having another fundraiser this summer! Join us for a book, puzzle and jewelry sale on Wednesday, August 11 to Saturday, August 14 from 9:00am-3:00pm and browse through our wide selection of items!
Additionally, our fundraising clubs, the Pins and Needles and the Wizards of Odds 'n Ends will be selling their one of a kind items throughout the week too - we hope you will be able to join us and check out these amazing creations!
EMMA Catering will be serving coffee, light refreshments and lunch too so be sure to come on by and say hello!