Event Calendar
Seniors' Week - A Virtual Celebration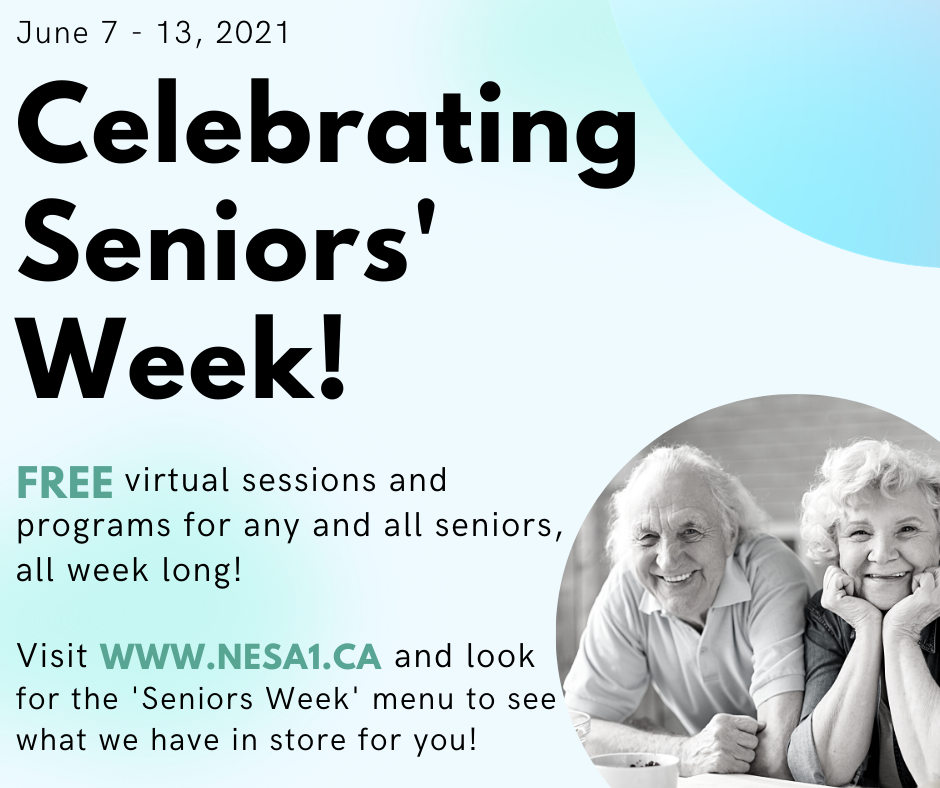 During the first full week of June, Albertans show appreciation for the many contributions that seniors have made to our community.
Seniors' Week is a time to commemorate the positivity of active living and learning at any age. Although NESA acknowledges this all year round, we are pleased to be able to offer the senior community a week of celebration. While this year's celebration has to be done virtually, we hope you will join us for an action-packed week of programs and activities! As way of saying thank you and for showing gratitude for all of Alberta's amazing seniors, we would like to gift you with a week of free activities and programs!
Check out the activities we have listed on our Seniors' Week Activities page and schedule yourself in for some virtual fun! Know another senior who might like to join in on these activities? Whether a NESA member or not, we invite all seniors to participate!