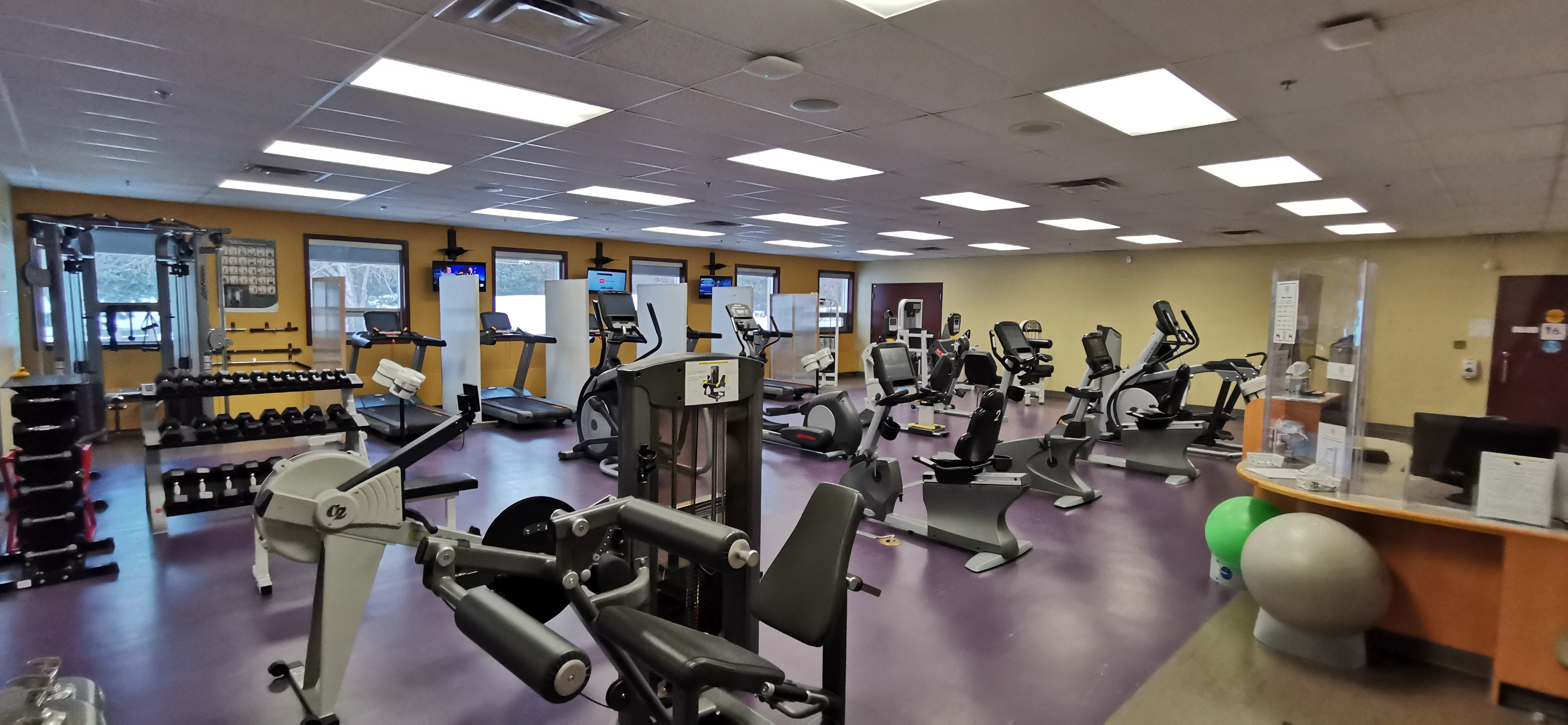 Welcome to The North Edmonton Seniors Association Fitness Centre
The North Edmonton Seniors Association offers a well-equipped fitness facility, fitness programs for all levels of activity, personal training services, and an outdoor fitness circuit adjacent to our property. Programs and services are offered to promote healthy and active lifestyles, for relaxation and stress reduction, improved physical and mental health, better posture and balance, weight maintenance, and improved quality of life. Join us today to experience the many benefits.
What We Offer
A welcoming, friendly, inclusive and fun exercise environment; Cardio and resistance training machines, free weights, portable equipment; Free machine basic-operation orientations for members (Please note, this must be scheduled in advance with a fitness centre volunteer).
For access to the fitness facility and its services, a NESA membership and a fitness facility pass is required.
Personal Fitness Training Services
Please visit or call our fitness centre at 780-944-7442 for more information about what personal training services we currently have available!
Fitness Centre Admission Fees
Single Admission: $4.00 / 10-Visit Pass: $30.00 / Monthly: $35.00 / Annual: $325.00
Please note that prices may be subject to change. 10-Visit and annual passes expire after one year and are not refundable or transferable.
Hours of Operation
Monday to Friday
8:30am-2:15pm Reservations Required 75-Minute Sessions Available 
8:30am-9:45am / 10:00am-11:15am / 11:30am-12:45pm / 1:00pm-2:15pm
Can book up to two weeks in advance
Closed on Weekends & Holidays
*Hours may be subject to change during the holidays; please see fitness centre for updates*
**Extended evening hours will not be available at this time. Check back for updates**
NESA Fitness Centre Survey
March 18, 2022: As NESA continues to navigate through the ever-changing pandemic situation we wanted to evaluate NESA Member readiness for changes to the booking processes for the fitness centre.
Click here for the survey.
Thank you in advance for your participation, we appreciate your feedback!
Book Your Fitness Centre Visit Here
Why do I have to book a space to use the fitness centre?
An online booking reservation system has been adopted to help us keep our members safe during their time at NESA. It will also ensure that we do not exceed the allowed occupancy inside the fitness centre. Bookings can be made online for up to two weeks in advance.
If you have any questions or would like more information about this new process, click here for an instructions guide on how to book your session or please call the Fitness Centre at 780-944-7442 or call Jollean, the Fitness Centre Coordinator at 780-496-4915. 
---